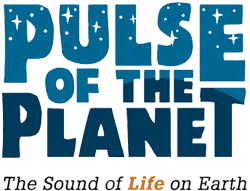 ---
The Great Leveler
In India, Holi heralds the coming of spring with color, mayhem and a sense of cultural solidarity.
-- Mar 25, 2019
---
Wild Turkeys
It's mating season for a uniquely American bird that's been brought back from the brink of extinction.
-- Mar 22, 2019
---
Demons and Bonfires
Demons, bonfires and a day of playful anarchy. It all adds us to India's most colorful holiday.
-- Mar 21, 2019
---
Persian New Year's
Noruz means "new day" and it's celebrated with new clothes, gift-giving and bonfires.
-- Mar 20, 2019
---
The Amazing Sage Grouse
The strange sounds of the male Sage Grouse are matched only by its equally odd reproductive behavior.
-- Mar 19, 2019
---