---
To order any of the educational publications, e-mail ordernie@tampabay.com. You must include the following information:
✔ Title of the education publication(s) you are interested in receiving
✔ Number of copies you would like to receive
✔ Your full name
✔ The full name of your school
✔ The address of your school
✔ Your phone number and email address
✔ The grade that you teach
---
---
---
---
---
---
---
---
---
---
---
---
---
---
---
---
---
---
---
---
---
---
---
---
---
---
---
---
---
---
---
---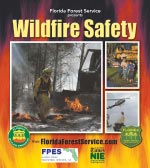 Wildfire Safety
Grade levels: Elementary and Middle school
More than 17.3 million acres of Florida is covered with forests. Although the state's abundant rain and sunshine are vital to the survival of Florida's forests, another element is necessary to maintain them ... fire. For thousands of years, Florida's forests have developed because of the presence of fire. In fact, many of Florida's ecosystems require fire in order to exist. This supplement, created in partnership with the Florida Forest Service, a division of the Florida Department of Agriculture and Consumer Service, focuses on learning more about Florida's forests and learning the difference between good fires and bad fires, and how students can protect Florida's forests.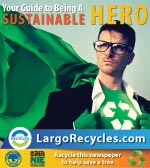 Your guide to being a sustainable hero
Grade levels: Middle and High school
The city of Largo has earned Silver-level Green Local Government certification for its commitment to green practices and sustainability. Learn about their recycling facilities, programs and events in this 16-page tabloid publication. This publication was created in partnership with the city of Largo recycling department.